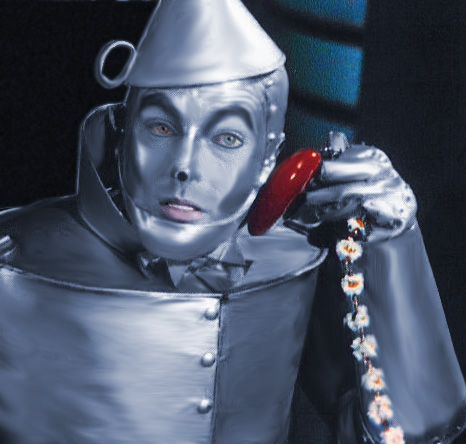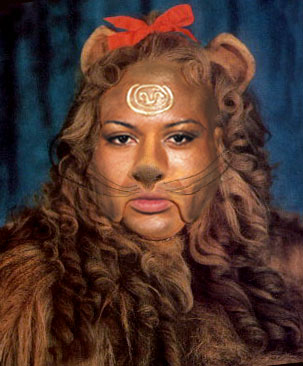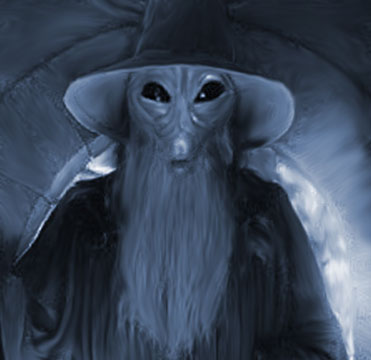 "So what is your opinion, DanielJackson?" Teal'c asked when he saw that his friend had finished reading the pages of the notebook he'd been given.
"Well, Teal'c, uh...it's actually quite good for your first attempt at creative writing," Daniel replied as he returned the notebook to the Jaffa. "I'm very impressed. You must have really liked that Wizard of Oz video Jack gave you."
"I did indeed. Except for the flying monkeys. I found them rather disturbing."
Daniel grimaced knowingly. "It's been a while since I've seen the movie, but yeah, those flying monkeys kind of creeped me out too. So, how many times have you watched the movie now?"
"Three. Colonel O'Neill considers it a moral duty for every individual with access to a TV and VCR to view "The Wizard of Oz" a minimum of five times."
"Yes, but I don't think he intended for you to do it all in one day."
Teal'c tilted his head thoughtfully and responded, "Perhaps not. But I do not mind. Interestingly enough, some of the many strange things Colonel O'Neill often says, now makes sense to me."
Daniel chuckled lightly. "Yeah, I suppose if you watched enough movies and TV, everything Jack says would eventually make sense. But, just one thing about your story."
"Yes?"
"I don't imagine you're too familiar with the word 'plagiarism,' are you?"
"No. Should I be?"
"Well, I suppose as long as you don't have any plans for publishing your story anywhere."
"None whatsoever. I merely found writing to be a rather relaxing diversion."
"Good. Well, in that case, keep up the good work. I'd love to read more."
"Thank you, DanielJackson. I shall leave you to your translations now. I'm off to see the wizard. Yet again." As Teal'c left Daniel's office, he could be heard whistling the tune If I Only Had a Brain as he strolled leisurely down the hallway.
Daniel smiled to himself and shook his head in amusement. He then turned his attention back to his work, attempting to concentrate on the translations he'd been working on before Teal'c arrived. Unfortunately, any serious thoughts he'd had were being pushed aside by images of colorful munchkins, wicked witches and four mismatched friends skipping arm-in-arm down a yellow, brick road. Realizing that he also had yet to reach his required minimum viewing of the classic movie, Daniel put down his pencil, closed up his books, then left his office to go join Teal'c in his quest to see the wizard.