Doctor Who Fanfiction
Doctor Who is a British import that has been around since 1963. One reason for the show's longevity is that instead of dying, The Doctor -- the last surviving Time Lord from the planet Gallifrey -- has the unique ability to regenerate into an entirely different person. The Doctor has been played by many different actors, each putting their own special spin on the character who travels through time and space, saving the universe with the help of his companions and a spaceship shaped like a phone booth. "it's bigger on the inside." I became hooked on the show with the introduction of the 9th Doctor played by Christopher Eccleston. My favorite is the 10th Doctor played by David Tennant, so the fiction I've written is all based on his hyperactive, heartbroken, "Oncoming Storm" interpretation of the time traveling alien. Of the stories I've created, my favorite and the one that has been the best received is a Farscape crossover story called "Self Inflicted Wounds." Never heard of Farscape or Doctor Who? Doesn't matter. Read it anyway. You will like it or your money back."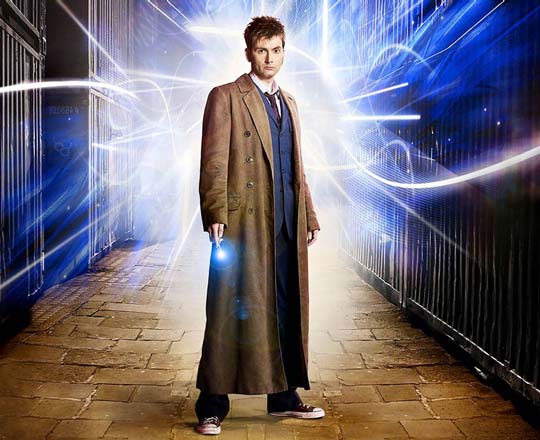 What Becomes of a Lonely Time Lord
At the end of the episode "Journey's End" the Doctor thinks about what is, what has been, and what could be. My very first piece of Doctor Who fiction.
Not Quite Him
On the parallel Earth, the clone Doctor and Rose come to terms with being left behind by the "proper" Doctor.
Self Inflicted Wounds
Doctor Who/Farscape crossover. Following the events of "Journey's End" the Doctor responds to the distress beacon of two ships trapped inside a wormhole.
The Doctor and the King of Pop
The Doctor has a poignant encounter with Michael Jackson, the legendary King of Pop.
Death of a Time Lord
A look at the Tenth Doctor's final hour and what might have been going on in his head at the time.